Best Roof Material Types 2018 (W/ Pictures)
For Arizona property owners that are thinking about replacing their roofing, there are a number of options.  Before choosing which type of roofing to have your roofing contractor install, you should carefully consider the following different roofing material types.
Tile Roofing Material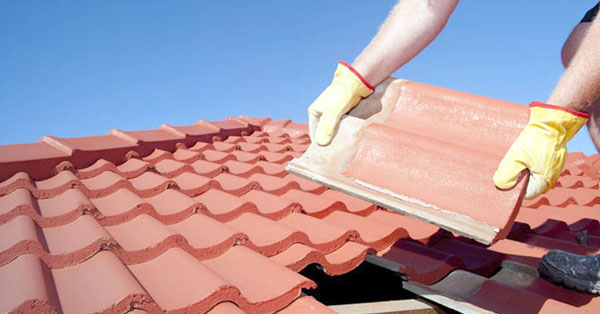 Homeowners, business owners, and architects prefer tile roofing as it adds visual appeal that is as timeless as it is durable.  The durability of tile roofing is one of the longest and offers homeowners a long lasting affordable roofing material option.  Tile roofing is available in a number of different material options from metal and clay tile to Spanish tile and asphalt.
Clay Tile – these tiles are strong, durable, and have great visual appeal.
Metal Tiles – metal is always a durable yet somewhat heavy roofing option.
Spanish Tiles – these tiles are beloved as they have a style that's considered timeless.
Asphalt Tiles – as one of the most affordable options it is popular nationwide.
Tile Roofing Advantages
In addition to being one of the most beautiful tile roofing options there are other advantages to it.
Insulation Advantage – Tile roofing offers property owners a shield from the summer's intense heat.  It will help keep your home cooler than other roofing options.  This reduction in heat transfer will work with your insulation to help keep utility bills down.
Strong & Durable – A tile roof stands up to harsh weather better than the other various roofing options, with the exception of metal roofing.  Tile is great for monsoon season and is fireproof to help protect you and your family from the unthinkable.
Spray Foam Roofing Material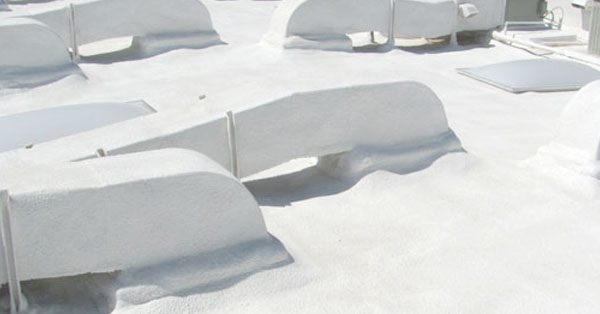 Foam roofing offers property owners a number of great benefits.  It is made from polyurethane foam is is typically applied in a liquid.  After it has dried it creates a shingle layer that covers the entire roof.  One of the biggest advantages of foam roofing is that there are not any seams in the roofing.  Without seams there are far fewer potential areas that there could be leaks in your roofing.  Keeping water out is the primary job of your roof and protects the house and it's contents from water damage and mold.
Foam roofing is very light weight, durable, and affordable to have installed.  This roofing material weighs about 50 pounds per square foot.  Various other types of roofing can weight as much as 500 lbs per square foot.  Another major benefit of foam roofing is that it helps insulate homes to keep them cooler in the summer!
Shingle Roofing Material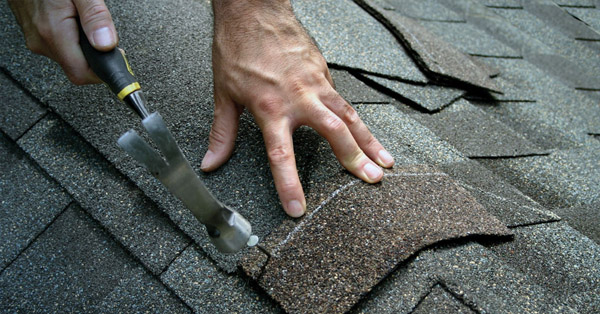 Shingle roofing is by far one of the most common and widely used roofing materials.  This is due in part to how inexpensive it is, but also it is a recommended product by many architects and contractors.  One of the great things with shingle roofing is how many colors, styles, and designs the roofing material is available in.  Other roofing materials typically do not have as many options, so it becomes a popular option for homeowner's wanting to stand out and make a statement.
While all roofing materials are engineered for maximum life span, shingles do wear out with age, weather, and mother nature's influence.
Anyone considering having their roofing replaced needs to carefully choose a roofing contractor.  Experience, insurance, and licenses should be check to help pick a quality and reliable roofing contractor.
Roofing is worn out in extreme weather conditions, which are common in Arizona.  Over the years the drastic difference in temperature between summer and winter degrades your roofing dramatically.  Due to the special weather considerations and extreme summer heat local roofing companies understand the challenges and will be able to recommend a roofing type based on your budget, home, and preferences.
Spending some money up front in repairing, maintaining, or replacing worn roofing can and will save property owners thousands in potential repair costs.
Metal Roofing Material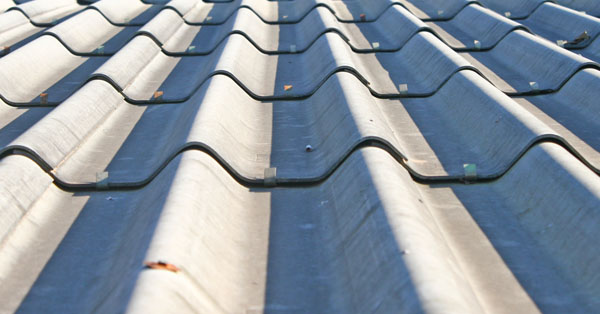 While metal roofing is common in many areas of the united states, it isn't as common in Arizona.  In the state it is more commonly installed in commercial, retail settings, and some residential settings.  In addition to being an incredibly weather resistant roofing material metal will help reflect heat away from your home.  This will help save you on cooling costs for many years to come.  Metal is a great roofing material that can handle just about any storm or extreme heat.
Metal Roofs Advantages
Metal roofing offers property owners a number of great advantages including: strength, lifespan, safety, environmentally friendly, and energy efficiency.
Stronger Roofing – Metal is no slouch when it comes to warding off the affects of storms, monsoons, and strong winds.
Longer Lasting – This type of roofing can last as much as 70 years which is far superior to the traditional lifespan of roofing that was only 12-20 years.
Energy Efficient – A metal roof with reflect the energy of the sun away from your home before it gets in.
Safer Roofing – Some roofing types are flammable, metal isn't.  This helps protect properties and families.
Recyclable Roofing – Metal is one of the most recyclable materials on the planet and when your roofing wears out in 70 years it will be possible to simply recycle it.
Solar Shingle Roofing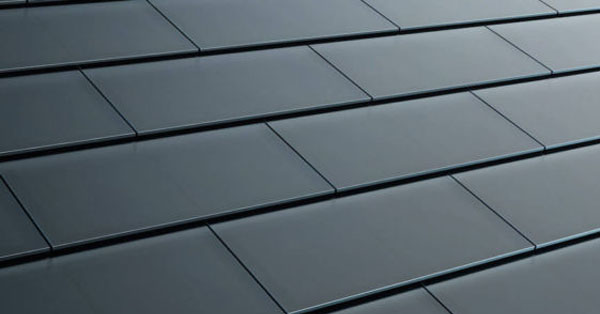 As one of the newest and most exciting roofing options solar shingle roofing is made from photovoltaic cells.  It is engineered to look like it is simply a traditional roofing material.  Having made their debut in 2005  solar roofing shingles do cost more than a traditional roofing option, but also produce electricity. Your solar shingle roof will save you around 40% to 60% in energy costs.  While the installation of solar shingle roofing costs about $20,000 there are state incentives that can reduce the cost by as much as 50%.
Professional Roofing Installation Services
You've got a lot of great options for roofing materials.  No matter which roofing material type you choose Paul's Roofing is here to help install it right.  Our team installs whichever roofing material you want the right way, the first time.  We strictly used the highest quality and longest lasting roofing materials to ensure our customer's satisfaction. Paul's Roofing can help with installation of shingle roofing, tile roofing, spray foam roofing and more.